BROADOAK ELECTRICAL LTD
FORRESTER STREET
WORSLEY
MANCHESTER
M28 2SU
WELCOME
BroadOak Electrical Ltd is a Manchester based electrical
contractors who provide highly experienced and fully
qualified electricians for accurate electrical services,
tailored to meet individual project requirements as well
complying fully with current regulations. The key to our
success is our ability to go above and beyond the
expectations of our clients in a cost effective, timely, and
courteous manner.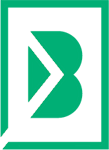 Quality Assured electricians
As one of the leading electrical contractors in
the North West, we can provide the full range
of electrical services covering everything
from bespoke design and erection of three
phase , single phase electrical installations,
lighting design, CCTV & Alarm, Electric
charging EV, data / network, door access,
thermal imaging, power quality testing, PAT
testing, fixed wire testing, inspection,
certification and maintenance.
Commercial, Industrial ,
Domestic, Bespoke
Our services cover all aspects of electrical
contracting including industrial, commercial,
domestic, shop fitting, audio visual and
environmental electrical systems. Whether
you require design and installation or testing
and inspection, we can help and with energy
efficiency of such high importance today, we
can also identify areas of improvement in your
electrical systems & equipment that will
enable you to save energy and money. We
consider every detail to ensure the safe and
efficient outcome to all of our projects.
If we can be of further assistance please do
not hesitate to contact me. Our client base is
growing with repeat business as with all our
clients we aim to go above and beyond.
That and we go anywhere! but mainly the
North West
Manchester - Liverpool - Salford - Worsley -
Cheshire.



A selection of our trusted client base...

Everybody is Going Green Electric
The future is here right now, Vehicle
manufacturers producing dedicated
electric vehicles from Ford to Ferrari have added fully
electric and hybrid models to their basic range in line
with the government's promise to make all vehicles zero
emissions by 2050. The infrastructure is growing at the
same pace with more accessibility to charge points
throughout the whole of the UK

read more >>

.